LUNA ELEKTRİK ELEKTRONİK SANAYİ VE TİCARET A.Ş.
LUNA was established in Izmir in 1991 as a company that designs and manufactures electronic circuits and products for electrical energy measurement. LUNA has quickly become the market leader with electricity meters, which has allowed LUNA to develop and expand its product range into new areas. Thus, the production and design of water meters started in 2013.
At the end of 2015, LUNA became one of the limited number of registered Research and Development Centers registered by the government in Turkey. LUNA's R&D Center consists of Electronics R&D, Software R&D, Mechanical R&D and Water Meter R&D departments. At LUNA, the strong, experienced R&D team with more than 600 employees and 60 engineers and technicians completely designs, develops and manufactures all the components necessary for production. Electronic circuits, plastic and metal components, software and hardware are made in the factory.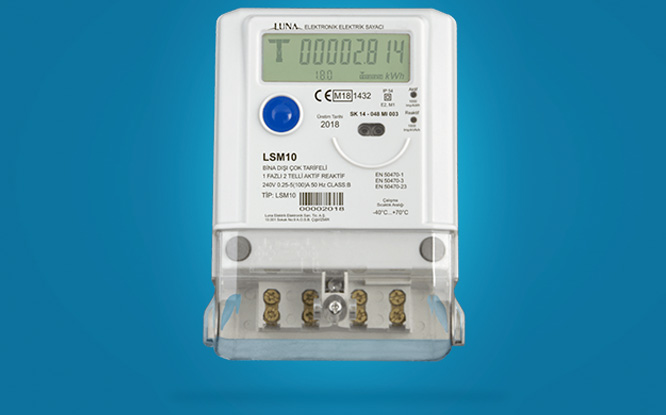 Currently, LUNA is one of Turkey's largest smart meter suppliers, providing high-quality and high-tech smart meters in and out of Turkey. LUNA also has a monthly production capacity of more than 400,000 smart meters. In addition, LUNA, which has been the market leader in Turkey for the last 5 years, has sold more than 4 million electronic electricity meters and more than 1.5 million water meters, with an export rate of 15% every year.
Now LUNA has reached more than %90 market share with comprehensive production area with smart electricity meters, mechanical and smart water meters, smart network technologies, TV sockets and dimmers, heat meters, indoor and outdoor lighting products.
LUNA smart meters are certified with MID and national certificates in coordination with EU authorized Test Laboratories and Organizations. Now LUNA has an accredited laboratory for water meters according to TS EN 150 / IEC 17025 and 150-9001 standards and tests customers' products internally and externally with the assurance qualification of testing and calibration.
LUNA is able to supply the customer market in the shortest possible time with the production of high quality and high quantity smart meters for special needs or special needs.
The range of LUNA smart water meters; for all diameter sizes (DN 15-DN250) with very high and accurate measurement values; Designed and developed without any mechanical display unit, digital water meters include both secure dual optical and RF reading (AMR) features in the standard.
Also, if required, the meters can be equipped with ball valves to control the consumer's water usage via two-way radio frequency communication. Ball valve meters can be used as prepaid meters and/or shut off water flow in case of overuse related to explosions and leaks. The meters have high accuracy classes (R> = 250, Class C), continue to measure sensitively and accurately under very difficult field conditions for at least 10 years with its single battery.
Smart prepaid water meters have very high measurement accuracy (class C or Class B) designed and developed in conjunction with high security core contactless technology, they are also designed to maximize the security they implement with SAM (Secure Access Module) without sacrificing the required security step and is developed.
LUNA also develops projects based on market demand and long years of experience in the electricity meter industry and stands out in smart water meter technology with its experienced R&D team.
IoT and GPRS integrated ultrasonic or woltman water meters are ready for domestic or industrial consumer use, using the latest smart technologies, with two-way communication for high volume (class B and C) and electronic readout, alarm and meter control valve.LUNA Smart Meters are always ready to meet your smart metering needs with our very experienced and very professional staff.
Since 2022, Luna is part of Landis+Gyr AG, a leading global provider of integrated energy management solutions for the energy industry with around 5,000 employees in over 30 countries worldwide.
. 
Our Purpose of Life (Mission)
"To be a company that creates value for our employees and customers, as the first choice of customers with the reliability we provide with our products, solutions, after-sales services and our high business ethics."
Our Future Dream (Vision)
"To be an exemplary company in the electronics industry by trying to be the best among our competitors in all the services we provide."
Our Values ​​and Corporate Culture

Belonging
Belonging; Our team and corporate success comes before our personal success. We feel we belong to Luna, we are proud to be part of the family. At the beginning of our name is Luna.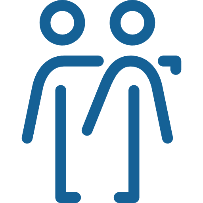 Reliability
Reliability; Being reliable is one of the important attributes of our family and expresses the basis of our relationships. We know that trust is the most profitable investment in all circumstances, and that our actions and reactions should build trust.

Innovation/Innovation
Innovation/Innovation; By anticipating the market and its needs, we design innovative products that will shape the sector and the future with our creativity and quickly implement our innovative ideas.

People and Environment Oriented
Human and Environment Orientation; We do all our work focused on people and the environment. We aim to leave a more livable world to future generations with our responsibility to the environment, taking into account the expectations of our employees, customers, suppliers and society.

Team Consciousness
Team Consciousness; It is important for us to be a team that shares the same values, focuses on its goals with a common mind, and believes that cooperation is the beginning and the power of unity.