Our Human Resources Practices
The main purpose of the Luna A.Ş recruitment process is to recruit people who are in line with our Human Resources Policy, have the personal/professional knowledge and competencies required by the vacant positions, and are open to teamwork and self-development.
Applications made in line with the qualifications required by the required positions are evaluated. The evaluation process differs according to the positions. As a result of the interviews, evaluations and reference researches made by the Human Resources Department and the relevant unit managers, candidates whose all processes are positive are returned with a job offer letter.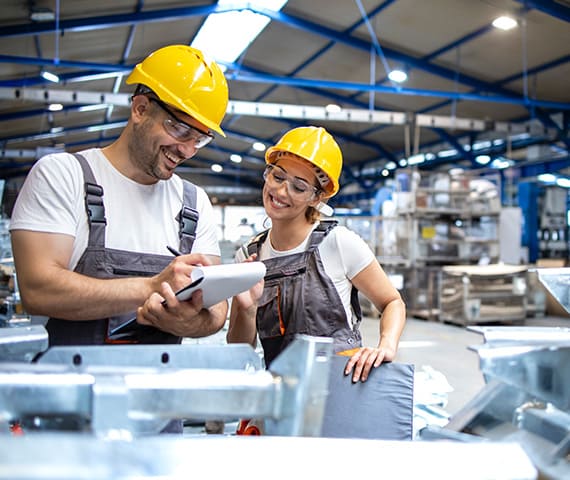 Training and Development
We focus on supporting the development of our employees throughout their business life and revealing and developing their creativity so that they can fulfill their duties more effectively and be successful in changing business conditions every day. 
We see continuity in professional development as a great power that will carry our company to the future, and we work to provide our employees with the knowledge, skills and competencies they will need through training activities.
Orientation
The "Orientation Program", which is implemented in order to facilitate the adaptation of our employee, whose training process has started at Luna A.Ş. to the job and the company, and to adopt the corporate culture and values ​​as soon as possible, begins.  
The aim is to introduce Luna values ​​to our new personnel during the orientation process, to make them trust the company, their colleagues and managers, and to gain work motivation.
Professional Development and English Education Support
All trainings are planned in a way that will contribute to the professional development of the individual and support the career plan, taking into account the requirements of the job and the competencies of the employee. Our employees who want to do master's and doctorate in order to specialize in their fields are given leave according to their business plans.
Our company provides financial support to its employees who want to attend professional development courses / certificate programs or English courses within the scope of the "Job Description", if they comply with the attendance and success criteria.  
Internship Opportunities
Within the body of Luna A.Ş, internship opportunities are provided to vocational and technical high school students who continue their education together with university and college students.
The applications are evaluated by the managers of the departments where the recruitment will be made, taking into account our needs and capacity.
Every student who wants to do an internship in our company can fill the Application Form by personally applying to the Luna Human Resources Department or send their CV to ik@luna.tr.com for their applications.